Lucy Duggins
16 April 2018 12:21:07
The 2015 Modern Slavery Act – what does it mean to you? This piece of legislation has been in place for three years, but only now seems to be resonating with dealerships.
This legislation has resulted in a number of cases where directors/owners have been imprisoned for using illegal slave labour on far less than minimum wage. Significantly, it was not just the outsourcing supplier that was brought to justice, but also the customer, who should have been aware of this activity and that the pricing being paid could not support at least the national minimum wage.
So, who is in your valeting bay? Have you asked your current supplier to provide you with documentation on each of the operators on site, copies of passports, copies of driving licences etc? Do you ask how much they are getting paid in fees? Is your pricing supporting minimum wage? Warning signs include a high turnover of operators – constantly changing faces due to their lack of ability to earn – and cash payments.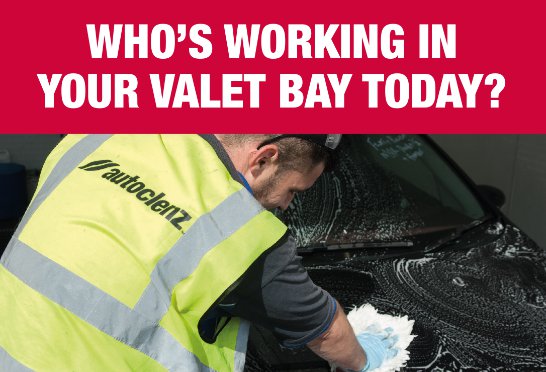 In the past, many dealers have taken a "this is not my problem" approach. However, this legislation puts you at risk of being prosecuted along with the outsourcing supplier, as well as any potential fallout affecting your reputation or even share price.
Autoclenz leads the way in compliance and legality to ensure our clients are not compromised.


For more information on the difference that Autoclenz can make to your business, please call Lucy on 01283 554 682, or visit our website:
www.autoclenz.co.uk