Lucy Duggins
21 October 2016 15:04:32
The October Edition of AM is out now!
Check out OUR Supplier Showcase on pages 50-51 to find out why Autoclenz is the preferred supplier for 8 of the AM Top 10 Dealer Groups and why with Autoclenz #TheDifferenceIsClear.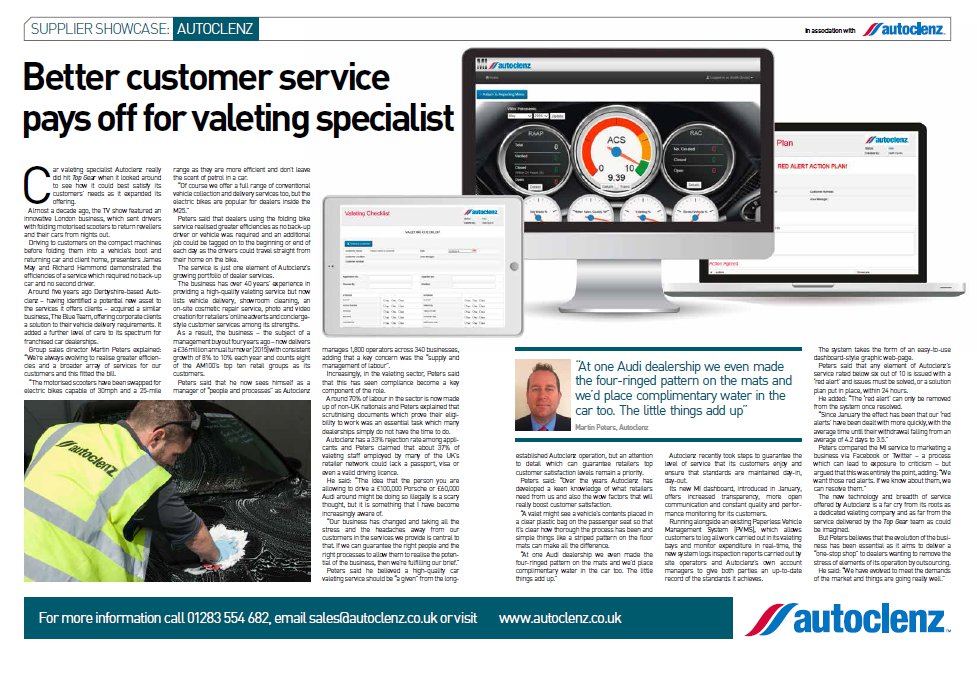 On page 109 you will find the monthly Executive Panel where Autoclenz Sales Director, Martin Peters, suggests a few minor tweaks to the Wash, Leather and Vacuum that have a minimal cost, but maximum customer impact.
It is also great to be aligned with some of our clients this month, including BCA whose Supplier Showcase can be found on page 62, giving a great insight into their remarketing process and on page 88 you will find Gefco's Logistics Director, John Stocker, talking about the benefits of carrying out PDI and vehicle preparation at the port of entry.
To find out more about the difference at Autoclenz please call Lucy on 01283 554682.